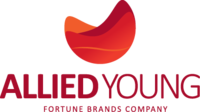 Ayoung FBC
Since 1987, when it was founded as the first wine and spirits merchant in Korea, A-Young FBC (Allied Young Fortune Brands Company) has introduced many high value and quality brands. The company also contributes to the development of the wine and spirits industry in Korea by running a wine academy & bartender academy.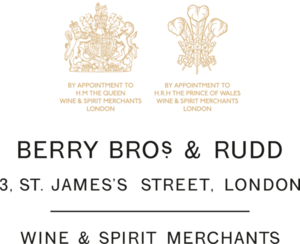 Berry Bros. & Rudd
Founded in 1698, Berry Bros. & Rudd is Britain's oldest family-owned wine and spirits merchant. With two Royal Warrants, more than 300 years of history and six Masters of Wine, they have a world-class reputation for exceptional wines and spirits. Although hundreds of years old, Berry Bros. & Rudd remains at the forefront of wine innovation. The current range of more than 4,000 wines is sourced from over 25 countries, from the traditional – France, Italy and Spain – to the less traditional – Brazil and Moldova, as well as an impressive range of spirits.
Jebsen
Jebsen Fine Wines is one of the largest independent importers and distributors of premium wine in Hong Kong and has been a tastemaker in the Hong Kong beverage scene since 1991. Some of the world's most prestigious wineries, such as Champagne Bollinger, have been partners since day one. The team are passionate wine lovers offering a wealth of knowledge into the world of beverages, where there's something for everybody, from those just starting to discover the fascinating world of wines, to the long-time connoisseur.
Millésima

Millésima is a leading wine merchant of provenance-guaranteed Bordeaux futures ("en primeurs") and international fine wines. Their Bordeaux cellars house 2,500,000 bottles from the best vintages and producers in Bordeaux, Burgundy, the Rhone Valley, Champagne, Italy and the New World. In 2006, Millésima opened their storefront
on Manhattan's Upper East Side, in NYC.
Pieroth Japan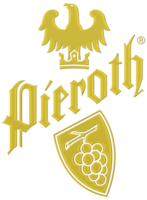 The Pieroth family started their first overseas venture in Japan in 1969, when Elmar Pieroth conducted test sales for a week in Tokyo and finally established its own company in 1974: Pieroth Japan K.K. Today Pieroth Japan imports over 1,600 wines from 16 countries to satisfy the ever increasing and diversified demands from its sophisticated and knowledgeable private consumers and business clients. The 3 main divisions include Direct Sales - (B2C), Restaurant & Trade (B2B) and the World Wine Bar by Pieroth. The three smaller divisions include phone sales, mail order sales and internet sales.
Tesdorpf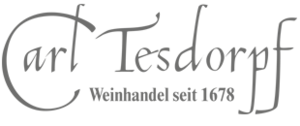 Germany's oldest fine wine trader. The Tesdorpfs, a family of long-established Hanseatic traders, founded "Weinhandel zu Lübeck" in 1678 – the birth of the first fine wine trader in the country. Until this very day the company is the premier address for fine wines in Germany, noted for its immense wine expertise and for its daily "mission to promote good taste".
Vinum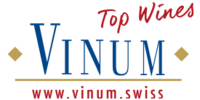 Vinum SA is the Swiss agent of the prestigious Baron Philippe de Rothschild, and it is recognized on the market as a key player in Bordeaux wines. With more than 1 million bottles in stock, they specialize in importing the most prestigious and rare wines from around the world.