We are happy to announce our on-going collaboration with award-winning wine & travel English blogger and influencer, Amanda Barnes, from 80 Harvests.
As our Ambassador, Amanda will travel the wine world to visit our members and share their regions, wines and culture with our followers and visitors via our social media channels.
During her trips, Amanda stays at Wine Paths' member accommodation, dines at member Michelin-starred restaurants and tastes superb wines at our member wineries. She then creates exclusive content -like video interviews with winemakers and chefs, unique photos, social media and blog posts, etc.- to highlight our members' services and to allow Wine Paths followers and visitors to get a taste of our unique, high-end experiences across the world.
In 2018, she has already visited members in Argentina, Chile, Portugal, South Africa and New Zealand. Before the end of the year, she has planned trips to Spain, France, Italy and Uruguay.
Follow Amanda Barnes on her trips around the wine world as Wine Paths' Ambassador on our social media channels: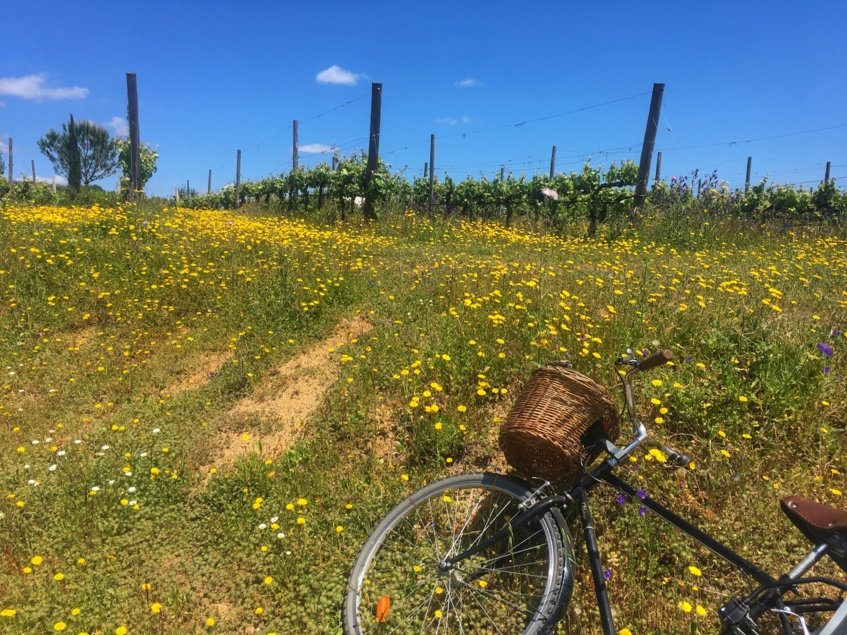 Amanda biking among the vines at L'AND vineyards in Alentejo, Portugal - May 2018