Two years ago, the Marnier Lapostolle family sold its international wine and spirits holdings, including Grand Marnier, to Italian drinks giant Campari. Soon after, they bought back the Chilean operations: Clos Apalta, Lapostolle and the Clos Apalta Residence -a Relais & Chateaux hotel that de Bournet's parents opened in 2005 adjacent to the Clos Apalta winery.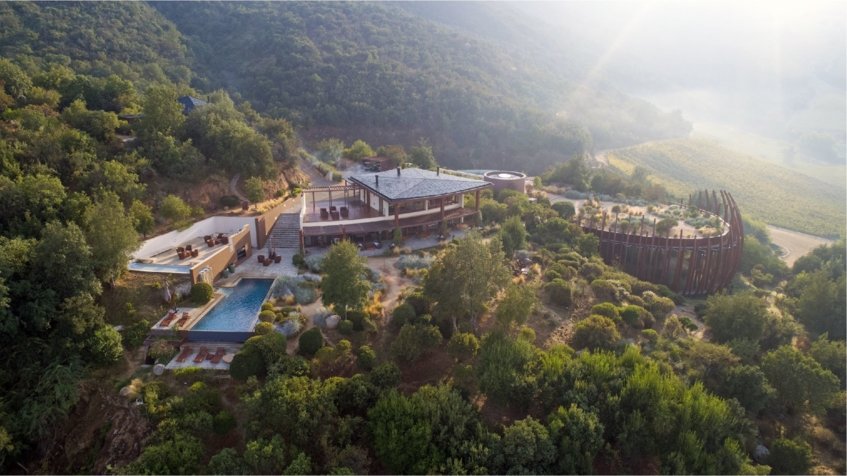 Clos Apalta
Exclusive Wine Experiences
Clos Apalta is a key player in the wine tourism in Chile: a fully-fledged wine tourism project that includes an avant-garde winery, a boutique Relais & Châteaux wine hotel and a celebrated restaurant on the slopes of the Apalta hills, in the Colchagua Valley.
When wine lovers visit Clos Apalta, they already know they will taste fantastic wines surrounded by breathtaking views, a wine lover's paradise. Aside from the superb wines and stunning scenery, what would you like visitors to know about the "Clos Apalta Experience"?
Yes, you are right when you said that they already know they will be tasting fantastic wines surrounded by breathtaking views. However, there are some other things we would like them to know about the experience they could have at Clos Apalta. Our visitors will be able to see how architecture plays a fundamental role in winemaking, where six vertical floors allow gravity to be used so that, first the grapes and then the wine, are guided by nature's own strength in a sacred atmosphere, creating finally a world class icon wine.
On the other side, there is also Clos Apalta Residence, where we provide unforgettable experience, starting from the place where it's located. Nestled in the middle of the Apalta hills, surrounded by native forest and the astonishing views of our organic and biodynamic vineyard, our Casitas provide a deep sense of serenity and privacy. Finally, our gastronomic cuisine paired with our wines will enhanced the whole experience.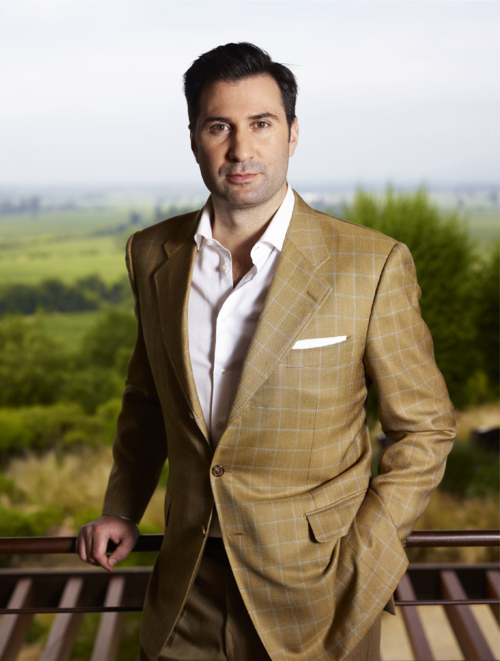 Charles de Bournet Marnier Lapostolle
Wine & Travel
This is a question for the Wine Paths' travelers looking for inspiration. Can you share with us your two favorite/best memories of wine & travel?
I have tasted too many wines travelling to only have two favorite memories. But I would tell you this: There is a profound feeling of tasting a wine at its winery as a wine should be a reflection of its terroir. You will get a sense of time and place that is unique to the wine world, a connection with nature and men in glass, and when you taste it, for a brief instant you will be part of it. There is no other feeling like it.
Charles de Bournet has been Domaines Bournet-Lapostolle's CEO since 2013. The Lapostolle winery, Clos Apalta winery, its Relais & Châteaux Hotel and its restaurant are located in the stunning wine region of Colchagua Valley in Chile.
For more information:
Clos Apalta Residence – Relais & Châteaux