Why did you decide to join the Wine Paths project?
There are three main reasons why I chose to become a part of Wine Paths: firstly, wine tourism is developing all over the world, South America, North America, Europe and beyond. It is not a passing novelty; it is a solid tendency that started in the United States 20 years ago out of necessity.
The second reason has to do with the trust I place in Stéphane Tillement, Wine Paths' founder and president. He is an experienced and sharp businessman who only undertakes serious projects. When he mentioned this venture, I realized that he had diligently studied the matter. Listening to him, his motivation and his enthusiasm were contagious.
Additionally, with Wine Paths I saw an opportunity to put my clients' properties -both in France and abroad- in the spotlight on an innovative, high-end platform dedicated entirely to wine tourism. Some of these wineries are unique hidden gems unjustly unknown, others are famous, all of them are well worth a visit: they offer outstanding experiences and beautiful settings. This is important because to understand and appreciate wine, we must also understand and appreciate the terroir where it comes from and the men who elaborate it, and what better way to do so than to visit the wine estates where these wines are conceived and made?
Will Wine Paths be the next « Michelin Guide » for wineries?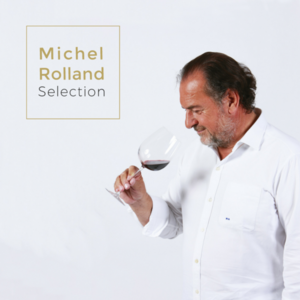 I do not like comparisons, but it is true that amateurs appreciate being guided, and guided intelligently. More and more, wine tourists travel thousands of kilometers at a time to soak up a place and become familiar with its wines. When we measure the benefits and value that a platform with relevant and accurate information has in helping them decide and plan their trips, we can only celebrate Stéphane's ambition and vision for Wine Paths.
For the first time ever, the best wine & dine addresses in the world are featured in one place: visitors trust that Wine Paths has only selected members and local travel experts with guaranteed superb quality standards and customer satisfaction. This makes planning their next luxury holidays to the most famous wine regions on the planet easier and hassle-free. That is what Wine Paths aspires to be: the leading international go-to guide for bespoke wine & spirits travel.
Michel Rolland is one of the world's most celebrated winemakers. He is our Wine Consultant and features his selection of preferred wineries on Wine Paths: you can identify them by the gold MR logo next to them.